Skip to Content
FREE FLU SHOT SATURDAY
THE BIGGEST ANNUAL FUNDRAISER FOR ESF
Free Flu Shot Saturday is the biggest annual fundraiser for the Empty Stocking Fund. For the past 29 years, free influenza immunizations have been offered on one Saturday in the fall all around Knoxville to anyone who is interested.
More than 228,000 East Tennesseans have been immunized and over $870,000 has been raised for the Empty Stocking Fund since the flu shot program's inception in 1991. Donations are accepted and appreciated from those receiving shots but are not required.
The program relies heavily on corporate and foundation donations to purchase the medical supplies and serum. The BlueCross BlueShield of Tennessee Health Foundation has donated thousands to the cause and has been the primary donor for the program for some years. Other donors and supporters include Summit Medical Group and the Knoxville Area Rotary Club.
The event is organized and staffed by medical volunteers under Dr. Charlie Barnett's direction, with local Rotary clubs and News Sentinel staffers assisting.
Even though flu shots are available throughout the community, we encourage you and your family to get yours at Free Flu Shot Saturday to help support our mission of helping families in need!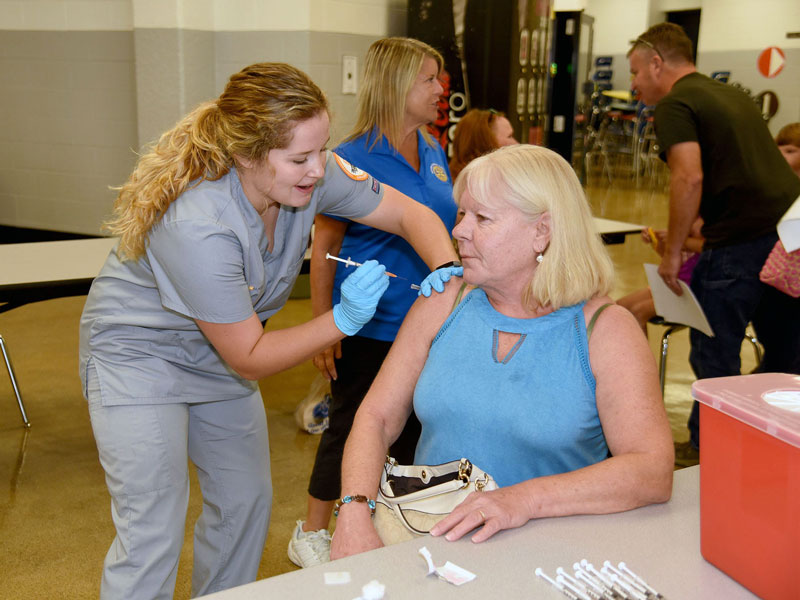 CONTACT INFORMATION
For more information about FFSS, you may contact:
News Sentinel Empty Stocking Fund / Free Flu Shot Saturday
Email: esf@knoxnews.com
You Can Make a Difference