Skip to Content
Thank You for Your Interest in Volunteering!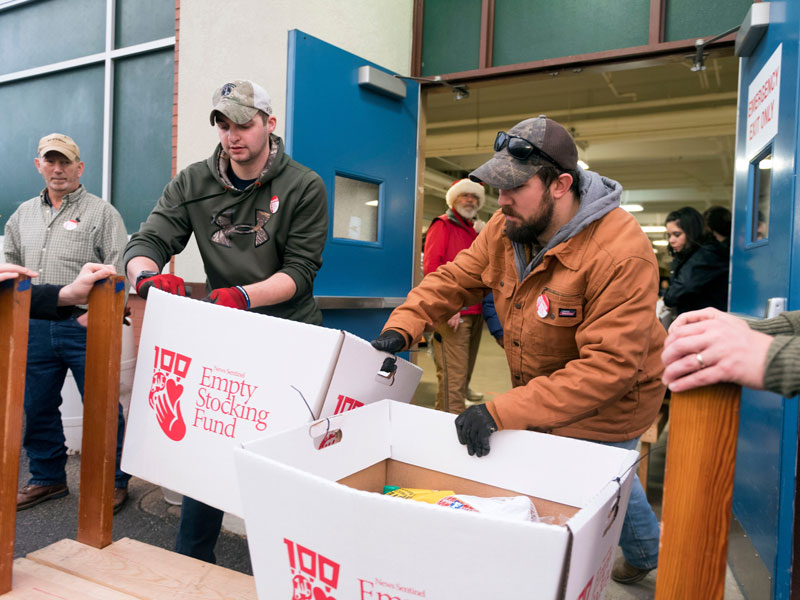 Distributing food baskets to thousands of families requires a great deal of planning, careful coordination, and the assistance of more than 1,000 volunteers. Volunteering for Empty Stocking Fund takes a lot of energy, but is an incredibly enjoyable and rewarding experience. It is an excellent team building experience for corporate or civic groups looking for a way to come together and spread some holiday cheer.
Also, please like us on Facebook for last-minute opportunities that may arise!
Volunteer registration is NOW OPEN. Please register for your volunteer shift(s) and complete and print your waiver.
You Can Make a Difference